Can the ROI of content marketing outpace inflation?
The recent instability in the world economy has made it even more clear that inflation cannot be avoided in modern life. The astonishing 4.3% growth in consumer goods from Q3 was revealed by the American federal government, compared to the 9% increase from the previous quarter. Market media advises investors to keep a low profile and ride out the approaching slump carefully. Experts in finance and economics agree on one thing: prices are going up everywhere.
This price increase applies to quality content marketing costs as well. Owners of agencies have long assessed the growing costs of pertinent goods and services and have done their best to fairly communicate these price increases to customers. Similarly, agency professionals are aware of the reality: prices are going up. And that includes the costs for excellent, fact-based content.
However, there is good news for both customers and agency executives: The forecast for content marketing in 2023 is promising. Based on statistics demonstrating the efficiency of content marketing, the sector is ideally positioned to outperform inflation in actual ROI.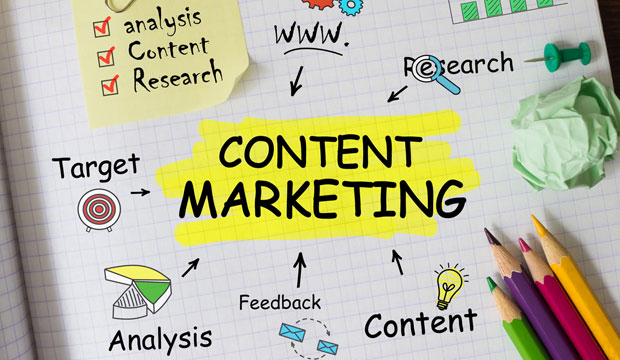 Content marketing is cost-efficient and powerful
Content marketing, or brand promotion through the distribution of thought-provoking materials to various communities, is here to stay. No matter how much money customers spend on it, data shows that content marketing is a resounding success. For instance, according to data, content marketing generates three times as many leads as traditional kinds of marketing while costing 62% less overall.
With a methodology that routinely outperforms expenditures, good content marketing is ideally positioned to overcome inflation. By 2027, experts expect the content marketing sector to expand by $584.02 billion. Furthermore, the Content Marketing Institute reports that despite economic downturns, 50% of B2B content marketers would raise their funding for 2023.
These data add up to a narrative. Spending on content marketing is surging as a consequence of its invaluable capacity to produce three times the outcomes for a fraction of the cost.
Inflation is slowing down
Despite record growth in many industries, evidence points to a slowing and impending correction in inflation. According to last November data, inflation in important energy sectors, such as electricity and other utilities, has significantly decreased month over month. For many other major areas, the month-by-month figures are encouraging, and news reports indicate that overall rates have fallen significantly since reaching a peak in June of last year.
The focus of professionals is on original solutions
Creativity is a crucial component in the war against inflation. The goal of content marketers should always be to produce the most useful creative content for their customers. After all, when creating content for customers, 92% of the top content marketers place the most priority on "creativity and craft." In the end, their inventiveness will triumph over both creative and economic constraints. They'll also be successful in the battle against inflation if they use a range of creative tactics, such as:
- The effectiveness of SEO: Search engine optimization has become a worthwhile investment. Include a blog on your website that contains informative content pieces and integrates frequently searched keywords, since many potential clients may learn about your services by looking for information on topics related to your sector.

- Video content and other popular media: The versatility of video as a sort of content marketing tool has been repeatedly proven. You may express more emotion, explain more information, and aid viewers in understanding your message by using a visual aspect in your material. To draw an audience that reacts to content marketing, provide instructive how-to videos and explainers.

- Strong brand authenticity: More than any other category last year, 87% of the top content marketers stated that they put their audience before their brand, demonstrating a genuine dedication to meaningful information. Put the needs of your audience first while creating content. Consider what your audience will want to hear and feel, as well as what information they will find valuable, before you begin creating any marketing material that will be used anywhere.
Is content marketing capable of outpacing inflation?
Marketers occasionally may face a basic creative conflict between time, resources, and their own creative abilities. However, with the understanding of content marketing's ongoing success and demonstrated worth, we can confidently continue into 2023 with our marketing strategies.
Your clients must understand the value of your content marketing solutions to their companies this quarter. Make sure your clients are aware of one crucial agency reality as the budgets for 2023 solidify and they start asking for bids on upcoming deliverables: content marketing is a cost worth fighting for.