On importance of having a hobby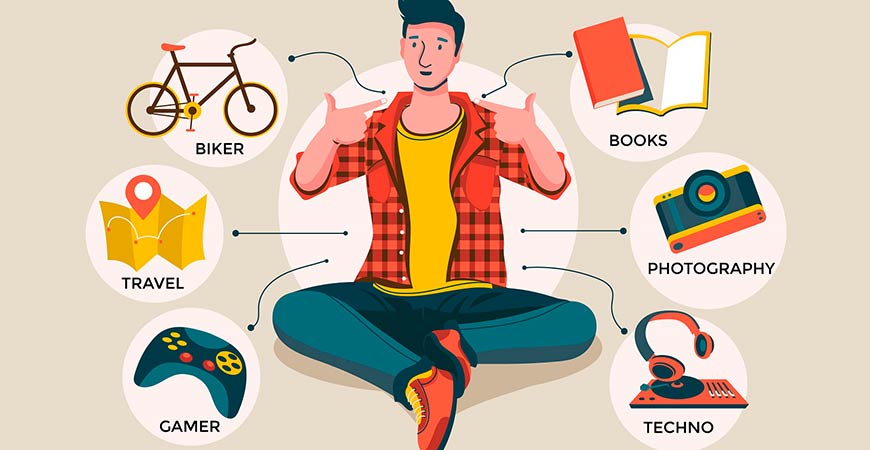 A fulfilling hobby makes us happy and brightens our life. It offers us the chance to master new skills while also giving us something enjoyable to do in our free time. Being able to choose from so many various possibilities now is a huge blessing. In actuality, particular hobbies and interests have whole websites and communities dedicated to them.
The greatest method to develop a new hobby is to give it a try. There are countless amazing and thrilling activities in the world that we might discover and adopt as our own. Of course, since everyone of us is unique, our interests and pastimes differ. But when we discover a hobby that we genuinely love and are enthusiastic about, we get addicted. It captivates us in a highly individualized way and integrates into our life.
There are a variety of benefits to having a hobby, but the following are the most important ones:
- It increases your interest factor. People with hobbies have anecdotes and insights they can tell others. They also possess specific knowledge that they can impart to anybody who shares their passion for the same subjects.

- Keeping yourself occupied with something you like helps to reduce stress. You can escape the worries of daily life with the help of your hobbies. They enable you to unwind and indulge in pursuits that are unrelated to job, household duties, or other obligations.

- You learn patience through your hobbies. You have to figure out how to do something that is entirely unfamiliar to you in order to establish a new hobby. There will probably be a learning curve, so patience will be required as you develop your talents.

- Your social life might benefit from having a hobby that helps you connect with people. A hobby is also something you can regularly do with friends and family. A pastime is a terrific opportunity to meet and become more acquainted with individuals who share your interests, whether you join a club, participate in a league, or simply share the products of your effort with others.

- It boosts your self-assurance and respect for yourself. It's likely that you are competent at an activity if you genuinely love it. Any endeavor in which you may achieve success offers you the chance to increase your self-assurance and generate pride in your achievements.

- Hobbies aid in minimizing or eliminating boredom. When you find yourself without something to do, they provide you a task to undertake. Additionally, they provide you with a fun pastime to look forward to.

- It aids in the development of new skills. You can develop new expertise by investing a lot of time in a pastime. You will get better at your activity as you devote more time to it.

- It broadens your horizons. Through the growth of your passion, you will acquire new information in addition to new skills.

- It improves your life and transforms the way you perceive the world. Whatever pastime you select, you will undoubtedly be exposed to fresh concepts. Your interests may help you grow in a variety of ways, particularly by introducing you to fresh perspectives and new ways of seeing the world.

- It makes you think. You will engage in new and difficult activities when you choose a new pastime. Your hobby can be less interesting and pleasurable if you don't find it challenging. You must thus choose a more fulfilling pastime.

- It helps stop undesirable behaviors and wastage of time. There is a proverb that states, "idle hands are the devil's workshop." You are less likely to engage in useless or harmful activities when you have enjoyable hobbies to occupy your free time.
Below are some of the common hobbies that can bring you a great deal of happiness and have a positive impact on your life.
1. Reading
Books can teach you something about the world in general and give you a fresh outlook on living. You can go to another time and location with the help of the books without ever leaving your house. Books provide a fascinating look into other people's way of life and culture.
2. Cooking
Because patience and attention are required to create delicious food, cooking can teach you a lot about both. You grow better at cooking the more you do it. Of course, there can be times when you make meals that don't come out so well, but each time, you learn from errors and become better. The best part is that it typically costs less and tastes better than eating at most places.
3. Watching documentary films
If you hardly watch TV in general, good documentaries can become an exception. There are a ton of fascinating documentaries that inspire, inform, and thrill thanks to Netflix, Hulu, on-demand TV, and amazing networks like Smithsonian and National Geographic.
4. Working out
Some could say that exercising consistently is more of a necessity than a pleasure, similar to cleaning your teeth, but it can become a beautiful hobby for quite a few years.
5. Gardening
The last several years have seen a rise in popularity for edible gardening. An edible garden may go along with a passion for cooking. The garden not only gives fresh herbs and veggies to add to your favorite dishes, but it also gives a healthy, organic food supply.
Hobbies play a significant role in people's lives. They make your days more enjoyable and provide you with a wonderful diversion from the daily rigors of life. So begin exploring and developing at least one enjoyable pastime if you haven't already. You'll be pleased you did.