Store visits are prospering and back in style. Reasons why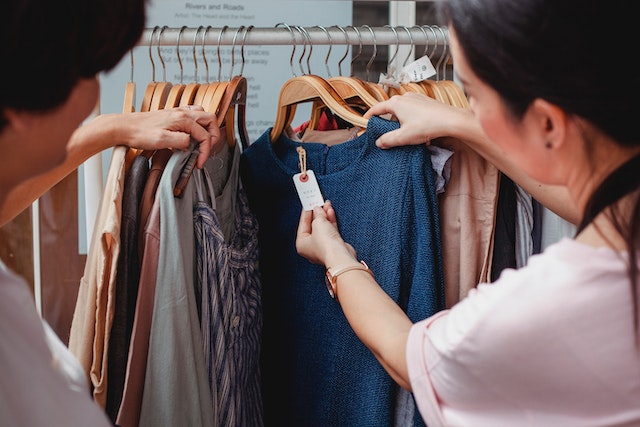 We were all supposed to become lifelong online consumers after the Covid-19 epidemic, never setting foot in actual stores again. Instead, it appears that customers have grown weary of placing all of their orders while seated on the sofa and have switched back to traditional purchasing methods.
Consumers are returning to their pre-pandemic behaviors, according to Brian Nagel, who covers the retail sector for Oppenheimer & Co. The benefits of shopping at stores are recognized by consumers. According to him, a number of factors are combining to slow the rise of internet sales.
Consumers' wallets are under pressure from inflation. This has caused some consumers to forego purchasing expensive discretionary goods like electronics and furnishings, which are frequently bought online, or to object to shipping costs.
After spending the pandemic locked up at home, some customers have demonstrated a strong desire to get out and socialize. Shopping is a social activity, according to Nagel.
There are several indications of this change in customer tastes.
According to payment information given by Mastercard, online retail sales rose 2.2% last May when compared to the same month in the year before. Sales in-store increased by 13.4% more than overall sales.
According to S&P Global, e-commerce stocks have had the worst year of any retail sector on the S&P 500, down 28%.
Amazon (AMZN) said that in rushing to fulfill pandemic demand, it added too much storage capacity and, in some cases, was overstaffed. To address overcapacity, the business is apparently now subleasing some warehouse space.
Businesses like Stitch Fix (SFIX) are having trouble. Amid sluggish e-commerce growth, the online apparel styling business removes 15% of its paid positions, or about 330 employees. The reductions came after Stitch Fix (SFIX) lowered its full-year estimate and disclosed that its active customer count fell short of forecasts.
The online used automobile business Carvana (CVNA) let go roughly 2,500 workers, or 12% of its staff. Several firms that claimed to deliver food and basics in cities in under 15 minutes and therefore replace corner supermarkets are failing.
The future will probably see more layoffs, according to experts. According to Berna Barshay, an analyst at Empire Financial Research, several of these businesses increased their employees in preparation for the anticipated expansion. Now they won't meet those expectations. Scaling down, cutting back, and reducing expenses are the apparent solutions to failed growth objectives.
Reversal of change introduced by 2020
The pattern represents a significant reversal of the early epidemic rush toward internet buying. This has disproved assumptions that consumers will switch permanently to internet shopping.
Online sales increased when Covid-19 brought about a complete shutdown of daily life three years ago. Customers of all ages made record amounts of online purchases of food, home office supplies, furniture, sports equipment, and other goods—some for the first time—as nonessential establishments were closed and shelter-at-home orders were available.
E-commerce sales as a share of overall retail sales increased by more than four percentage points to 16.4% during the second quarter of 2020. Companies increased their staffing levels to keep up with demand, increased the size of their distribution centers, and formed alliances with delivery firms like Instacart and DoorDash.
However, a turnaround started happening when companies reopened in the summer and fall of 2020. People hurried out to the malls to update their clothes and make long-awaited purchases.
Retail sales still come more from online sources than they did before the virus outbreak. But since their peak in the spring of 2020, they have been progressively declining.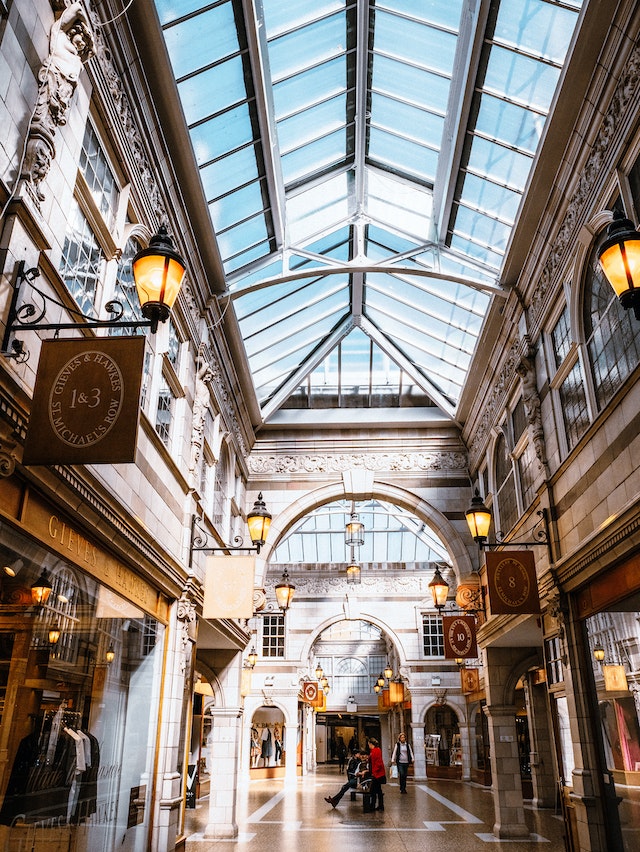 Leading businesses claim that more customers are visiting their stores again. In a call with analysts, Macy's (M) CEO Jeffrey Gennette stated that they noticed a shift in customer buying behavior between channels, with better-than-expected sales in stores and lower-than-expected digital sales.
According to Gennette, shoppers were visiting stores to buy gowns and other formal attire to wear to parties and other social gatherings. They have reduced their online casual wear purchases at the same time.
After an increase in online transactions in 2020, Wayfair CEO Niraj Shah told analysts that consumers have "swung back" to in-person shopping.