Some useful Things for you
We have selected some interesting things that may be interest for you
QR codes in healthcare
To create QR code for link, video or image - click on button below.
GENERATE QR CODE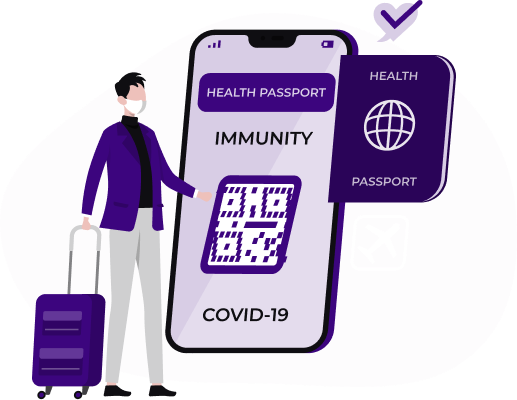 The development of modern technologies contributes to gradual improvements in the healthcare industry. Perhaps everything isn't happening as quickly as desired but the quality of medical checkups, treatment, and operations is markedly improving. To put it frankly, not only medical procedures require improvements but also organizational processes in medical institutions.
The opportunities that QR technology provides: create a code here and now
The quality of patient care is just as important as the quality of treatment. People are trying to avoid queues, waste of time, pointless wandering from one doctor's office to another. QR technology and the QR code generator are exactly what will help improve the interaction between medical staff and patients, as well as within staff members.
Public and private medical institutions have gradually learned and already know how to create a QR code for better patient care. This tool offers significant benefits for all parties:
diminishes the role of the human factor to avoid errors (for example, when registering a new patient);
reduces the burden on medical staff to let them focus on really important tasks;
improves the quality of consultations, examinations, and treatment by optimizing the duties of professionals;
simplifies administrative issues (for example, making an appointment with a doctor, giving sick leave);
enhances the safety of each person by minimizing contact with other patients;
allows patients to independently choose services without visiting the hospital and contacting the staff.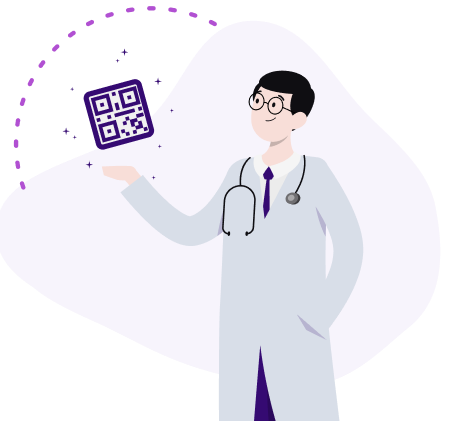 Thanks to the QR code generator, any public hospital or private clinic can take the quality of services and patient care to a new level. Current trends in the world show that the future belongs to contactless technology, therefore, the optimization of the work of staff members and the process of interaction with people is already needed.
5 ideas on how to use the QR code generator for hospitals
Perhaps you have no idea how to use dynamic QR codes in the healthcare industry. But it's easy, simple, and free of charge. Learn about simple and powerful ways to use QR codes for hospitals, clinics, and other medical institutions.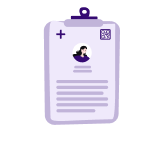 Patient identification
To avoid errors during scheduled visits or emergency hospitalizations, it's recommended to link the current medical records of patients with their QR codes. All information will be collected in a single place, and you can access it in a few clicks.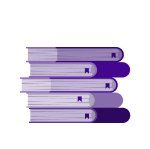 Verification of medical information
A current example is tracking a person's COVID status. If you create a QR code and scan it, you can get information about previous diseases, vaccinations, PCR test results, and so on.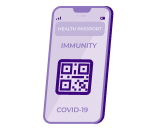 Self-education for patients
Many people experience anxiety and fear when they need to visit a doctor. Tell them about the benefits, risks, or features of a particular procedure through a QR code. They can scan the code and soberly assess the situation.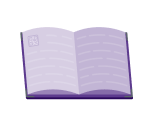 Informing patients about services provided in your institution
With a QR code generator, you have the opportunity to inform patients about your hospital, doctors, current services, costs, and more. Also, try using QR technology to advertise your healthcare facility and specific services.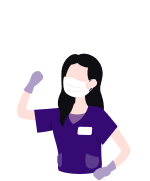 Dissemination of information for physicians
Hospitals use a lot of special equipment. A QR code may contain, for instance, a complete manual for medical apparatus, videos with error examples, and tips for correcting them.
Use the QR code generator and try to create a QR code for your healthcare facility. You'll notice that its functionality will fit into your development strategy!