Some useful Things for you
We have selected some interesting things that may be interest for you
How to track the QR code and get valuable statistics
To create QR code for link, video or image - click on button below.
GENERATE QR CODE
QR codes have successfully entered the modern rhythm of life. Their functionality draws the attention of users and representatives of different business segments. Each of the parties greatly benefits from QR technology: ordinary people value QR codes for their convenience and utility, while startups and established companies derive strategic advantages from QR codes.

It's not just about the ability to create a QR code online. Also you can track how many times a QR code is scanned. You would probably agree that in the current realities, this is a vital condition for the activity and existence of many companies. Since before you can make improvements you need to rate how well your business works.
The importance of QR code tracking
QR codes have significantly revamped traditional marketing. They allow you to analyze the behavior of the target audience and draw conclusions about the effectiveness of advertising campaigns, reasonability of costs spent on marketing, and optimization of marketing methods and techniques. As a result, you'll be able to define and expand your audience, improve customer engagement, increase ROI, and achieve your business goals.
To get valuable statistics, you need to generate the QR code of a dynamic type. Unfortunately, you can't track static QR codes, and they can't be changed once generated. Therefore, in most cases, the choice falls on a dynamic code.
So, the most important statistical indicators of a QR code include:
Data of scans in real time (you can optionally filter information by day, week, month, year);
Information about the devices your users are using (for example, based on iOS or Android);
Geography of scans (in the form of a map).
Using the ME-QR generator, you'll have access to the detailed statistics: the total and a unique number of scans, the average number of scannings per day, and potential earnings under the ME-CITY program, etc. This data is saved in your dashboard and is available to you 24/7.
How to get statistics on QR codes
Before you start gathering detailed statistics on generated QR codes, you need to choose a reliable QR code generator with tracking. Try to create, manage, and track your QR codes with ME-QR. All our QR codes are dynamic, which means you can edit their URL, update the design, change the content type, and get informative statistics.

Our service provides all this data in real-time. Thus, you'll receive detailed QR code statistics with just a few clicks. Analytics is constantly updated, which means you'll have the most up-to-the-minute report.
To create the QR code to further track its statistics, you need to:
- open the ME-QR generator and be sure to register so that all created QR codes are saved in your dashboard;

- select the QR code type from the list of available ones (it can be text, an audio file of any format, business card, etc.);

- select the desired category of the QR-content from the list of available ones (of your choice);

- add the necessary information (there may be required and optional fields depending on the selected type of the QR code);

- click the 'Generate QR Code' button.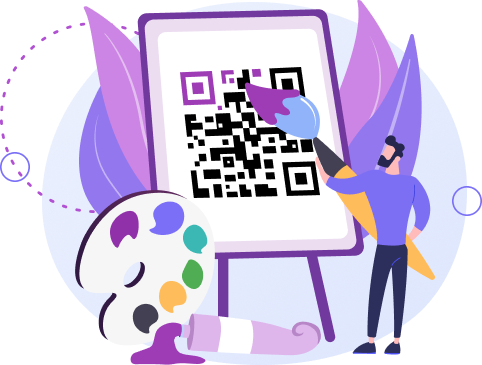 If you want to make the QR code with a link more attention-getting, then customize its design. Choose a color (for example, make the design to match the corporate identity of your company), choose a frame, add a logo, etc. It's advisable to do a scan test. Make sure your QR code redirects the user to the correct content or link. If you've already printed the code but found an error - don't panic! The content of the dynamic QR code can be easily edited without changing the code image itself.
As soon as you have created your first or next QR code, you'll have full access to it through the dashboard. Now feel free to use our QR code generator! From now on, you know how to track QR code scans statistics and analyze the data obtained.