Some useful Things for you
We have selected some interesting things that may be interest for you
Features of using a QR code as a tool for distributing audio content
To create QR code for link, video or image - click on button below.
GENERATE QR CODE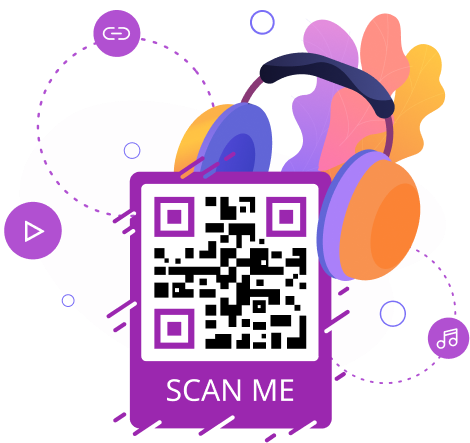 Many companies favor the idea to create a QR code online to achieve business goals because they know firsthand about its functionality. This is true for publishing companies, print media, self-publishing press, and the media. All of them strive to present content in a modern and effective way in the form of audiobooks, podcasts, and audio guides, and the QR code generator is a tool that meets the objective.
QR audiobook in the modern world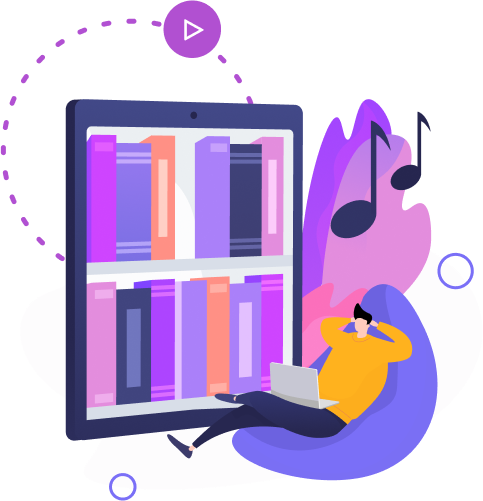 Today, people consume a lot of text information. Some people read popular novels that are made into movies to make sure "the book is better." Others read the classics and novelties because of their all-consuming love of literature. But what is especially interesting is that, according to recent studies, the demand for audio content has begun to grow rapidly: the annual increase in the popularity of audiobooks is almost 50%.
QR technology is actively used among writers, poets, and publishers as a link between the world of print and the digital environment. So, it's worth trying to create a QR code for audiobooks and other audio content to get more opportunities to interact with your audience.
The advantages of QR codes in the distribution of audio content are obvious:
– can contain any information in a supported format (MP3, M4A, FLAC, MP4, WAV, WMA, and ACC);
– give your audience direct access to the content they want via smartphone;
– can be applied both for offline and online advertising campaigns;
– provide high flexibility because they can be printed on any medium (posters, flyers, newspapers, etc.);
– provide scan statistics to optimize the advertising of a particular book, podcast, or any other audio file.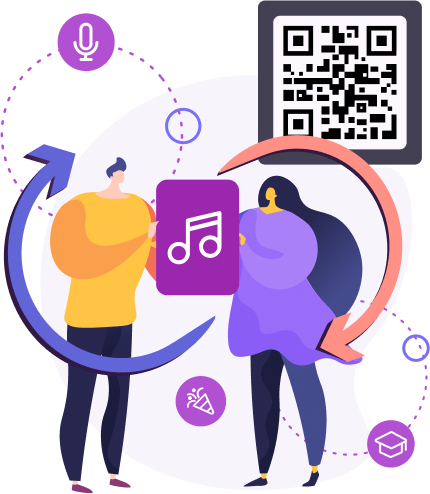 To generate such a QR code, you need to use the ME-QR QR code generator. In the future, you can always edit your QR code, for example, replace the link or file without changing the code itself. Also, try a free feature that allows you to track the statistics and geography of scans.
5 easy ideas to use the QR code for audio books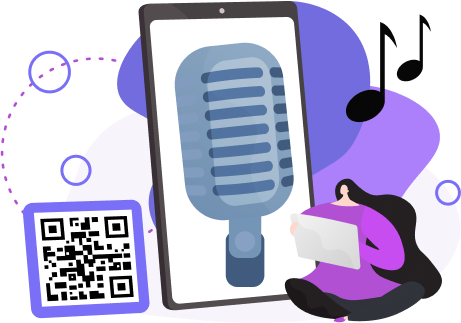 Redirect the user to a streaming service
A great option for creators and publishers is to create QR codes to Apple Music, Spotify, and similar platforms, if they have correspinding profiles. To generate a QR code, you'll need to select the "link" content type and add your URL. After code scanning, the listener will be redirected to your audiobook.
Send an email
Create a distribution of emails to QR codes that will redirect to your audiobook or other audio content. This option is relevant for both personal letters and newsletters. It's recommended to customize the design of the QR code (adjust the color, add a logo, etc.) so it immediately draws readers' attention.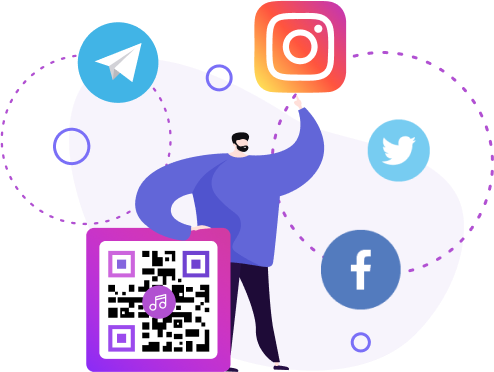 Publish QR codes on social networks
The audience on social networks is always the most active. Warm up your subscribers' interest by giving them quick and easy access to audiobooks. Create a QR code with a link to your account on one or more social networks to give the user a choice.
Share the QR code in print media
Modern phygital marketing teaches us to combine online and offline promotion. This is a step forward to an interactive connection with your audience. In such a way, you can attract print media readers (magazines, newspapers, and brochures) and redirect them to download or listen to an audiobook.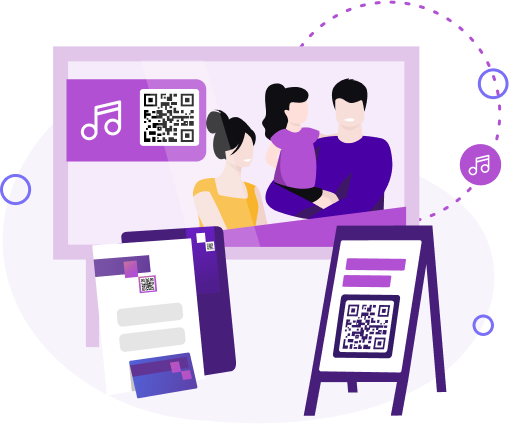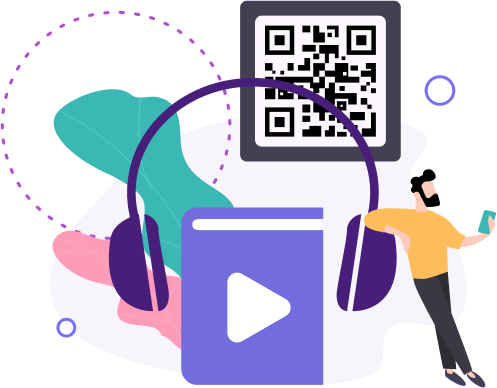 Promote audiobooks through the website
A website for a company or personal brand is a modern must-have. Here you can also implement audiobook marketing with QR codes, allowing your users to listen to or download your audio content.
So, QR codes redirecting to an audiobook, podcast, or audio guide are all varieties of audio QR codes. With ME-QR, you can generate a QR code using a link or file in a supported format and enjoy many benefits to promote your product.