Dynamic QR codes can be helpful for businesses of any size. Use the multifunctional QR code generator to take advantage of QR technology's benefits.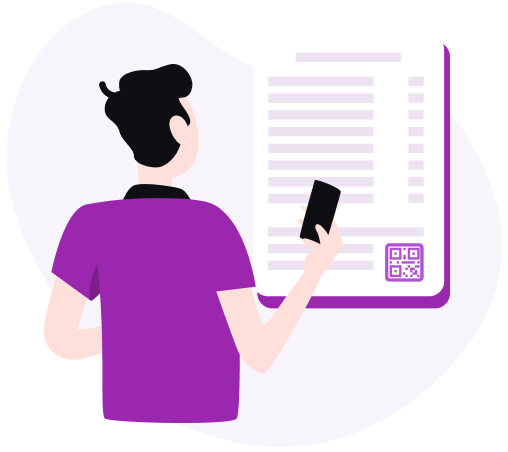 #1. Grow website traffic
After making a purchase, your buyers will be able to quickly visit your site and get acquainted with the information that interests them. By growing traffic to your site, you can boost your company's visibility, increase sales, and achieve other set goals.
To do this, you need to make a QR code using a link to any page on your site. Then, the user needs to scan the code through a QR scanner or smartphone camera.
#2. Increase landing page conversions
Landing pages are in demand for launching new products, holding events, promotion of advertising campaigns, and other objectives. Using a QR generator, you can generate QR codes for a landing page or a separate fragment.
This approach will help attract your customers' attention to relevant promotional activities and encourage them to implement targeted actions. The customers can scan the QR code on the receipt; then, they will get redirected to the needed page and thus contribute to the growth of the landing page conversion.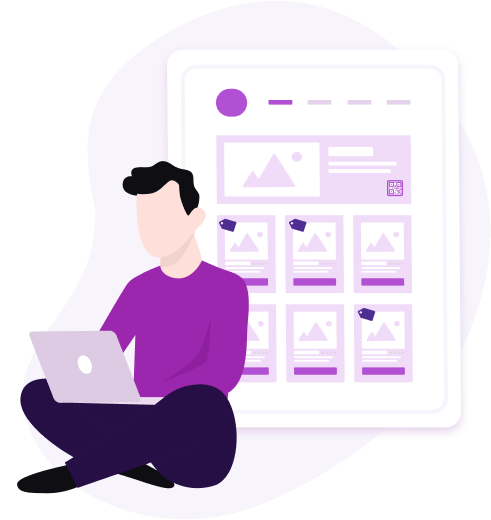 #3. Attract social media followers
Social networks have a significant influence on promoting your business and increasing the number of sales. Therefore, the more followers you have on Facebook, Instagram, Pinterest, and other sites, the higher the conversions.
Invite buyers to check out your social media accounts by generating the appropriate QR code for the receipt. Then, convert the link into a QR code, print it along with other information on your check, and watch your followers grow.
#4. Collect reviews
Any company is interested in receiving feedback from customers. It's a valuable source of information that can help you identify and fix issues that prevent your business from growing and achieving desired results.
But people rarely leave reviews unless asked to do that. So create a QR code that will invite customers to share their opinion about the product they bought, the service they received, or the company itself. So you'll get the necessary answers to the questions and wishes of your target audience.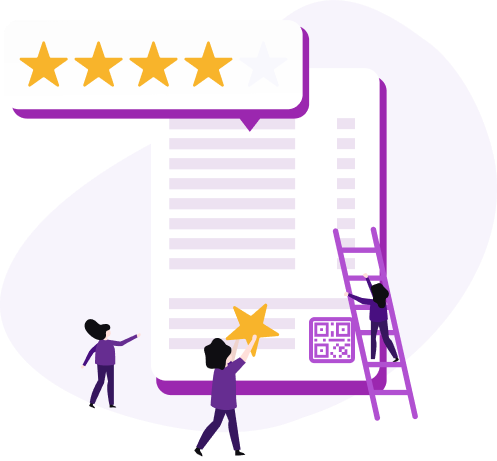 #5. Share content
By placing a QR code on a check, you get the opportunity to share the necessary content with your customers instantly. It can be anything: a nice bonus for a purchase, a product warranty, an instruction manual for the purchased product, etc.
In this case, the easiest way is to add a presentation or a PDF file to a QR code. After scanning, the user can read the necessary information or save the document on their device.