Create QR code in 4 steps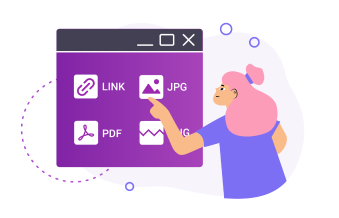 STEP 1
Choose the type of QR Code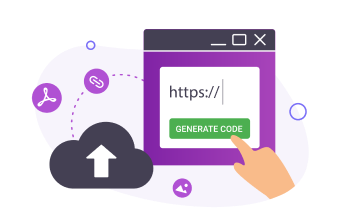 STEP 2
Generate QR code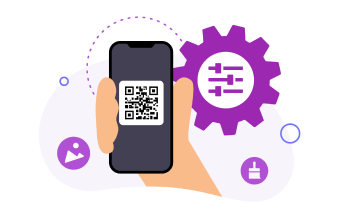 STEP 3
Customize the QR Code
STEP 4
Download Your QR Code
Frequently Asked Questions
QR code. Where to use?
Being simply recogniseble QR codes find their application in multiple spheres of business and social life. Here are some examples
Our QR Code solution is powering millions of QR Code scans around the globe
Join businesses that are taking the lead in connecting our physical and online worlds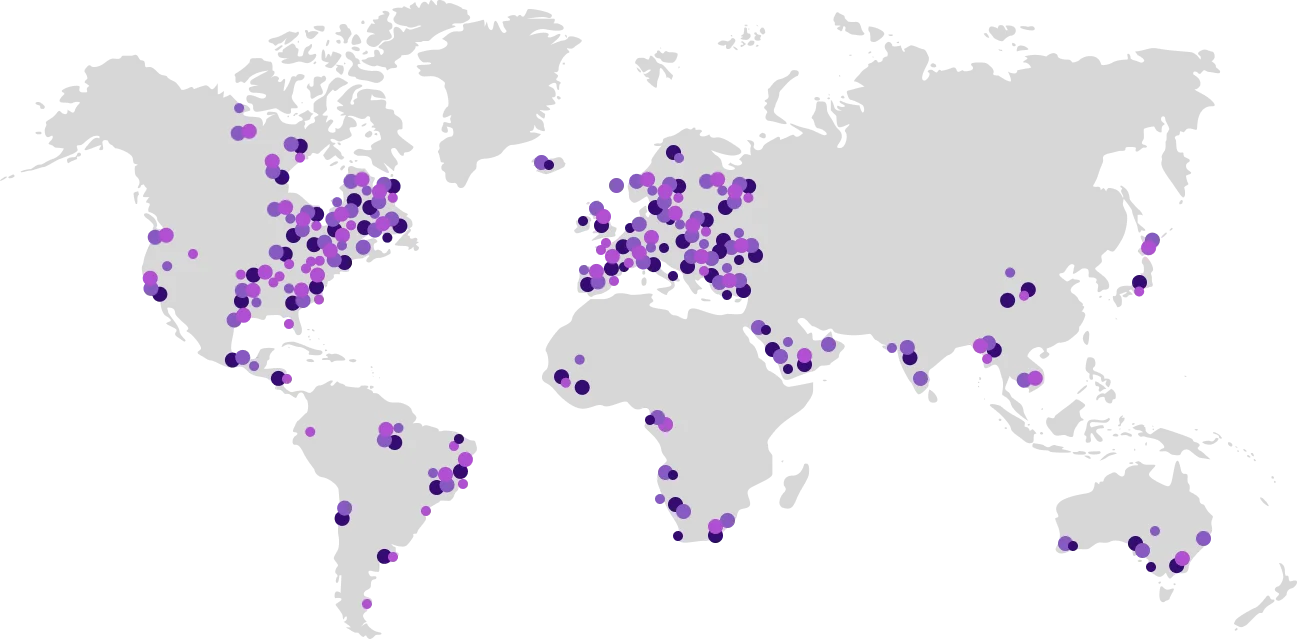 QR code. What is it?
QR Code is a two-dimensional version of the barcode, typically made up of black and white pixel patterns. Denso Wave, a Japanese subsidiary of the Toyota supplier Denso, developed them for marking components in order to accelerate logistics processes for their automobile production. Now, it has found its way into mobile marketing with the widespread adoption of smartphones. "QR" stands for "Quick Response", which refers to the instant access to the information hidden in the Code.
Mobile friendly
QR codes are easily scanned with iPhone, Android and other mobile devices. Displayed content is adopted for various devices
Fast access to information
The only thing needed is a mobile phone. Just scan and get media content anywhere and any time. No search and googling
Universal in use
Any amount of information is represented with a small QR code. Create, locate, and share anything with everyone
Pick the best plan for you
You have Free Unlimited Updates and Premium Support on each package.
Free
Unlimited QR codes
Unlimited Scans
Unlimited Features
Unlimited Life time
File Storage 100 Mb
Google ADS on scan
Get Started
Premium
Unlimited QR codes
Unlimited Scans
Unlimited Features
Unlimited Life time
File Storage 500 Mb
NO Google ADS on scan
Get Started
Premium
$36 /year
Unlimited QR codes
Unlimited Scans
Unlimited Features
Unlimited Life time
File Storage 500 Mb
NO Google ADS on scan
Get Started