At our Spotify QR Code Generator, we offer a convenient and innovative solution for enhancing your Spotify experience. With the power of QR codes, you can easily share your favorite songs, promote playlists, and discover new music seamlessly. Let us help you bridge the gap between offline and online experiences with our Spotify QR codes.

The Power of Spotify QR Codes
By utilizing Spotify QR codes, you unlock a world of possibilities. Share your favorite songs or playlists with friends and followers effortlessly. Use QR codes to promote your curated playlists, allowing others to discover and enjoy your music selections. Personalize recommendations by scanning QR codes to access curated content tailored to your taste. With Spotify QR codes, the possibilities for music engagement are endless.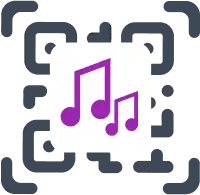 How to Generate Spotify QR Code?
If you are asking yourself how to make a qr code for a Spotify playlist or song, with ME-QR it will be a simple and straightforward process. Follow these steps:
1

Select the desired track, playlist, or album from Spotify that you want to create a QR code for.

2

Customize the QR code design to match your style or branding preferences.

3

Generate the code and download it for immediate use or sharing.
Creative Uses of Spotify QR Codes
Spotify QR codes offer endless creative possibilities. Here are a few examples to inspire you:
Share your favorite songs or playlists on social media by incorporating QR codes in your posts.

Add QR codes to event invitations, allowing attendees to access the music that will be played.

Create unique promotional materials, such as posters or flyers, with QR codes that lead to your Spotify content.
Why Choose ME-QR for Spotify QR Code Generation?
When it comes to generating Spotify QR codes, we are the ideal choice. Here's why:
User-Friendly interface:

Our platform is designed to be intuitive and user-friendly, making the QR code generation process a breeze.

Customizable QR code designs:

We offer personalized QR codes not only for Spotify but also for other platforms. You can

generate QR codes for YouTube

or

QR codes for TikTok

,

and more, allowing you to match your branding or aesthetic preferences for a cohesive visual experience.

Comprehensive analytics:

Gain valuable insights into the performance of your QR codes, including scan rates, user demographics, and more.

Reliable support:

Our experienced team is dedicated to providing top-notch support, guiding you through the process and addressing any questions or concerns.
Choose ME-QR for generating Spotify QR codes, and unlock a world of personalized, data-rich, and user-friendly solutions for enhancing your brand's presence across various platforms.