QR code for Linkedin profile is a way that makes it easier to find and query a contact in this online service. Linkedin profile QR code automatically redirects to your profile, after a user scans the QR code with a mobile device.
Linkedin QR code: advantages of using
Firstly, the Linkedin QR code can be easily created using online services and then it is convenient to use it, just scan it with a device. Also the user needs to pass verification after he scans the Linkedin QR. Accordingly, the other user must accept the request. This allows all users to have complete control over their profile.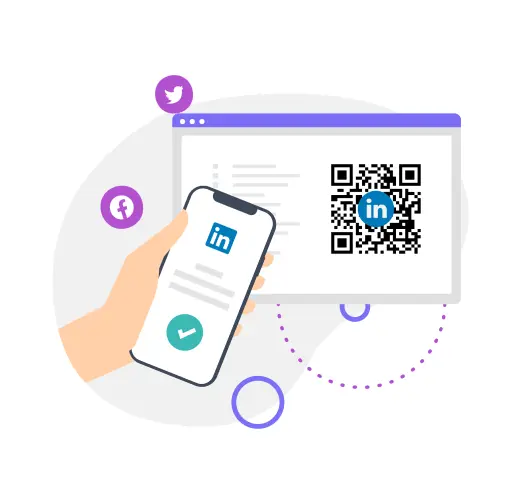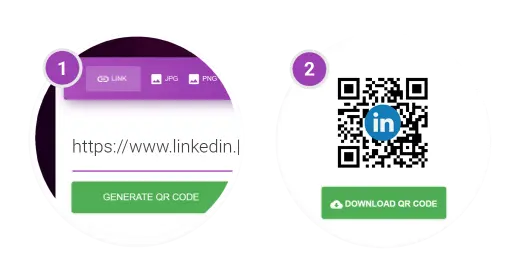 Create Linkedin QR code: short instruction
It only takes a couple of minutes to create a Linkedin QR code. Foremost, you need to find a QR code maker, which will allow you to create code online and free. Afterwards you should copy the URL of your profile and generate it on any online service.
How to choose a QR code maker?
There are many sites where you can create a QR code, but just on our site you can generate codes in any format and for all social networks, including for Linkedin profile. Also, this site is the best QR code generator with the Linkedin logo. You can use this function for the visualization of your QR code.