TCU's 150th anniversary will be marked with events for people from all walks of life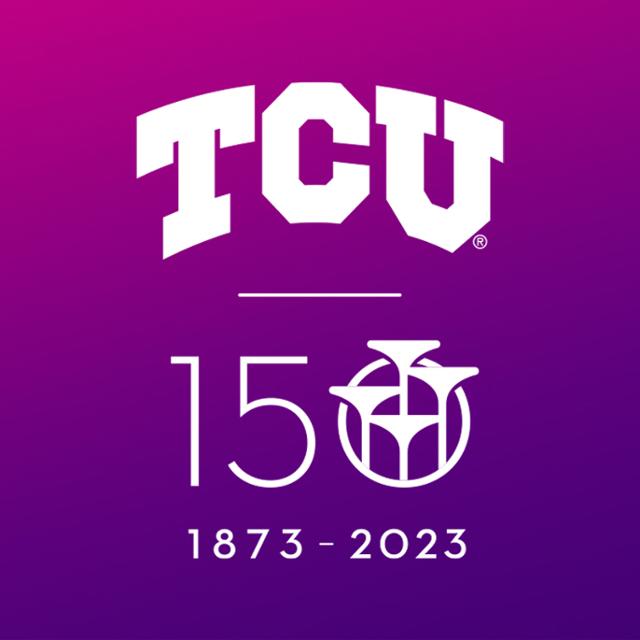 With TCU on a national platform more than ever before, there is no better opportunity to highlight what makes the institution unique. The campus culture of belonging and inclusivity is at the forefront of the numerous traits being highlighted at TCU's Sesquicentennial.
It's critical that Black and Indigenous peoples, women, and people of color are highlighted as part of TCU's history during its 150th anniversary, according to Florencio Aranda, assistant director of diversity and inclusion programs. It is what makes the university so prosperous. They have a fantastic chance to raise awareness of the culture.
As co-chair of the 150th DEI subcommittee, Aranda, also known as Dr. Flo, and Karen Bell Morgan, dean of students, charged themselves and the committee with coming up with unique and interesting activities for the milestone year. Its mission is to offer informative and entertaining activities for individuals of all ages.
The programs will be available to the public, free of charge, and in-person beginning in March and continuing through the autumn. Some will allow for online involvement.
This is only the beginning of a great experience that can be built for present and future Horned Frogs, Dr. Flo remarked of the activities.
The Women in Excellence Alumnae Panel will take place on March 8. According to Bell Morgan, each panelist is unique in what they contributed to TCU diversity - and continue to support via their professions and networks.
"We want to show their imprint and how they helped pave the way for women, now and for the next 150 years," she added.
Dolores Huerta will visit campus on March 29 as part of the committee's speaker series. Huerta was a labor leader and civil rights activist who co-founded the United Farm Workers with César Chávez. Huerta, 92, is still a civil rights activist who advocates for the working poor, women, and children.
They are thrilled to have such a notable Latina visit TCU, Dr. Flo remarked. She has altered the perception of Hispanics and the contributions they have made and continue to make in the face of a lack of opportunity.
This occasion is very meaningful to Dr. Flo because he shared a personal tale about his maternal grandmother.
This is what he recollects: "She told me that she, her sister and my uncles had gone to California to work the fields when they were young. They marched with Chávez for better work conditions, which were so bad that she and others would have to be carried from the field some days. It was such a powerful moment for me to learn about her time there."
He expects to see these types of meaningful relationships at events like Race & Reconciliation Week in April.
RRI Week's theme is "Cause and Common Ground." The following events will take place:
Screen on the Green, a screening event is set for April 17 with a screening of "Everything Everywhere All at Once" and Asian-inspired cuisine.

Reconciliation Day April 19, when year-three results of this effort will be reviewed and amended based on study suggestions. There will be food and entertainment.

The Fun Fair where the RRI committee and other student clubs bring 6th to 12th graders from nearby Boys & Girls Clubs to campus on April 21, it will be a carnival-live event for these youngsters to have fun, fellowship, and explore TCU.
Additional activities are scheduled for the autumn.
According to Dr. Flo, as we go ahead, it's critical to discuss our history, the enormity of our varied viewpoints, and the diversity (or variety) identities that we have. "As our students prepare to be leaders, they will be able to take on any job because they will have been immersed and involved with people of all backgrounds and experiences."
And, at the end of the day, it's about how the next 150 years are shaped, he concluded.