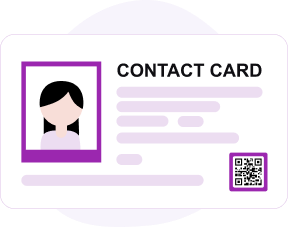 You can place a QR code for vehicles on traditional business cards or even replace them with modern vCards - business cards in electronic form. Thus, anyone can save the contacts of your dealer network or a specific representative by simply scanning a QR code through a smartphone. In addition, if your dealership accepts pre-orders for new car models, you can also create a QR code for interested customers and collect their contact information for further lead processing.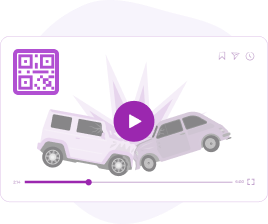 4. Collaboration with brands
Automotive companies are successfully partnering with other brands and dealerships to increase audience reach and boost the success of an advertising campaign. If you want to highlight an impressive collaboration of two or more car market participants, you can create a QR code with in-demand content, for example, add a crash test video.