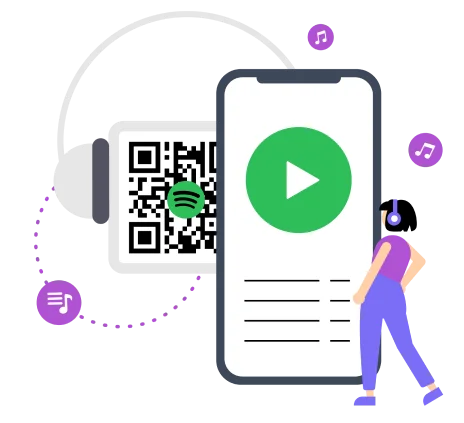 Spotify is a well-known music service that allows users to listen to music, audiobooks, or podcasts online, find out new songs, or share them with friends.
Spotify is accessible on different devices and gadgets. It can be used on such operating systems as Windows, Android, iOS, macOS, Linux.
Spotify allows you to import music from iTunes and synchronize it with your phone. Users have the opportunity to create playlists, share them, or edit them with friends.
Using Spotify QR-code makes this process quicker and easier. You shouldn't copy and send links to somebody every time and another user shouldn't open the links to download your music.
You can create QR-code Spotify for free on our site. You just need to copy the link to the playlist one time, then open the QR-code generator and insert a link. After that, you can save, or share Spotify playlist QR-code.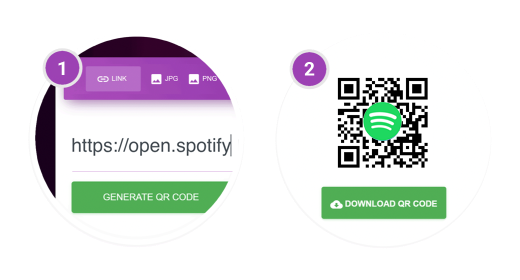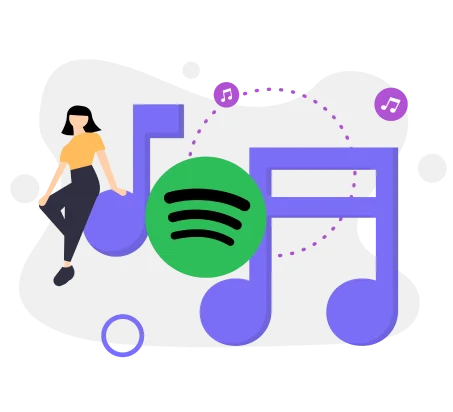 It's possible to create not only a playlist QR-code but also a Spotify song QR-code. Every song, album, or playlist can be imported into QR-code. The app will recognize the barcode and launch the page with the song being played.
Everyone who scans Spotify music QR-code instantly is taken to the music and can listen to it. There are no limits to what and to whom you can share.
Besides QR-code Spotify song has a wider release. For example, brands, singers, or record labels can print QR-codes on posters, promotional advertising boards, or use them as advertising on websites. So, it helps increase the popularity of the song or the singer, listening to the song, which in turn is beneficial from a financial point of view.