El Greco Exhibit at the Budapest Museum of Fine Arts
The painter Domenikos Theotokópoulos (1541-1614), also known by his professional pseudonym El Greco ("the Greek"), was cited as an inspiration by proponents of innovative painting styles in the late nineteenth and early twentieth century. Critics produced an enduring impression of El Greco as a proto-modernist by focusing praise on his late works, which deformed the human figure into elongated flame-like waves of vivid color.
The El Greco hailed by proponents of the avant-garde was an artist eagerly probing the limitations of representation and faith, desiring to burst into a study of "pure form". The current Budapest show, which is among the most complete of the master's works ever presented (more than 50 signature pieces), contradicts this perspective, but solidifies the painter's position as the legend of experiments.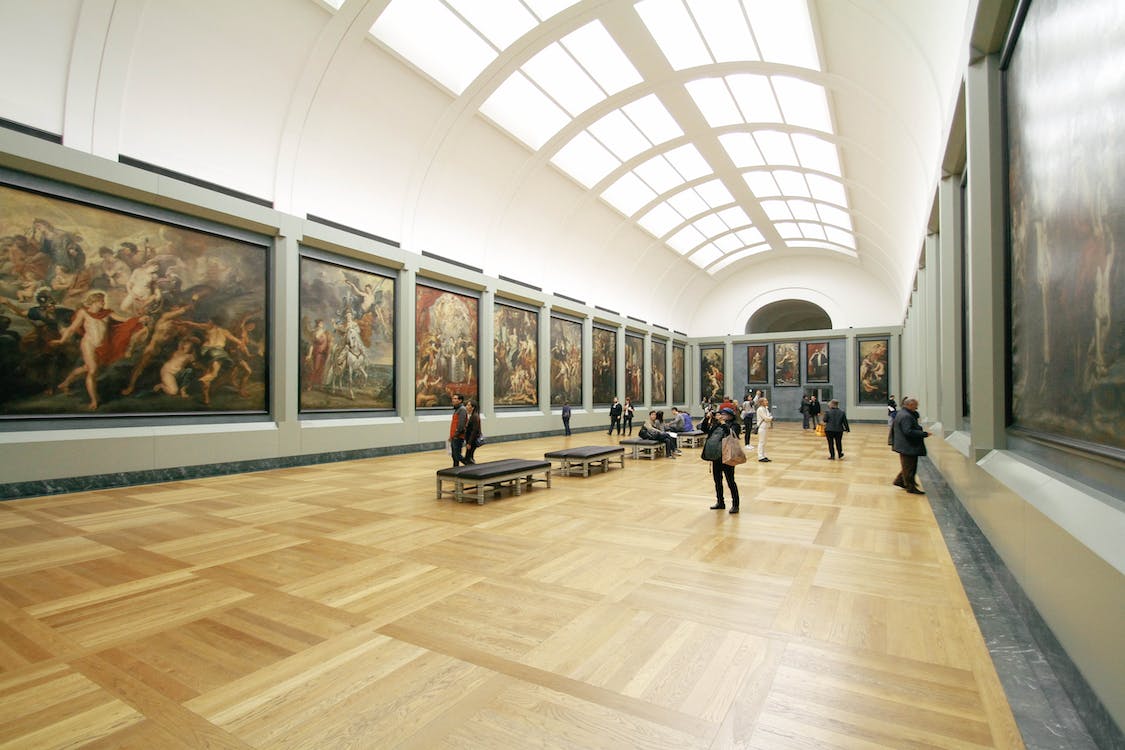 El Greco was an experienced border crosser. He was taught as an iconographer in his native Crete, then a Venetian territory, before migrating to Venice around 1567 and retraining in Western painting standards. From there, he went to Rome (1570) and subsequently to Spain (1577), where he settled in Toledo. His mature work incorporated Byzantine themes, Venetian composition, and a Toledan predilection for "dry palette", which is a chromatic and textural choice that he helped to establish as a hallmark of Spanish painting.
Saint James the Great as a Pilgrim exemplifies the blending of traditions (c.1587-96, Museo de Santa Cruz, Toledo). James's frontal representation on a solid golden field is reminiscent of Byzantine icons, yet the shadow from his shoulders on the wall has a decidedly Western trompe-l'oeil appearance.
El Greco's evolution, however, was influenced not just by aesthetic volatility, but also by new Catholic spiritual movements resulting from the Council of Trent (1543-63).
One way the Counter-Reformation attempted to undermine Protestantism's appeal to scripture was by popularizing ecclesiastical reflection on biblical episodes (particularly the Ignatian categories of memory, understanding, and will). Another example was Trent's approval (1546) of St. Jerome's Vulgate Latin New Testament as the "genuine" version of scripture, necessitating its mention in sermons and scholarly debates.
Concurrently, Protestant criticism of confession prompted a recasting of penance as a constant struggle with "a painful memory of faults committed that returns throughout one's life," to quote the catalog.
These threads come together in El Greco's portrayal of St Jerome in Penitence (c.1600, Royal Academy, Madrid). There, we find the church Father engaged in both meditation and mortification.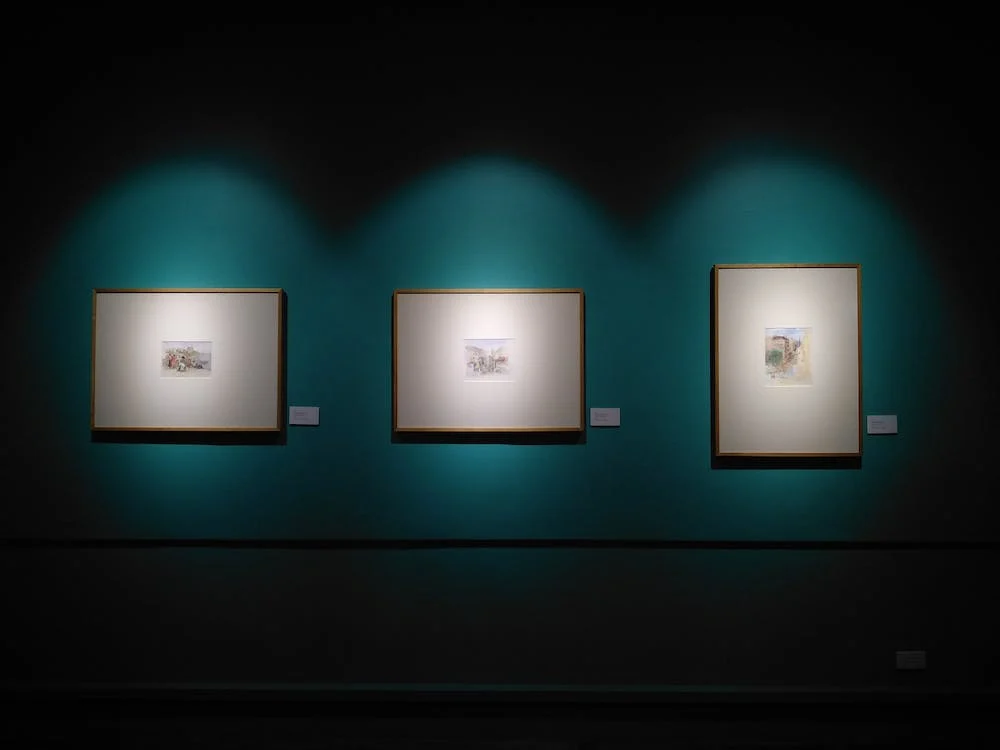 The former is shown by the stone he hits his well-modeled body with. The concentrated look and tilt of Peter's face as he observes the cross indicate a deep concentration, which disciplined character is indicated by the hour glass and skull, which relate to conquering time and putting to death earthly aspirations, respectively.
The ivy on the upper left symbolizes Jerome's mission as evergreen, impossible to complete in this life. The closing book, on the other hand, places Jerome in his latter years, when his monumental labor of Bible translation was completed.
Two more artworks on show here make meditative practice more visible to us. The new piety of "enduring penance" found major expression in "the gift of tears". Contemporary spiritual literature spoke of this obscurely, implying either the soul's grief for sin or its great longing for oneness with God. Both meanings may explain The Tears of St Peter (c.1587-90, Bowes Museum, Co. Durham), where the ivy theme also occurs.
In light of the resurrection image shown behind, Peter's eyes flood with the tears that he "wept bitterly" (Luke 22.64-5) as he realized his tripartite betrayal of Jesus.
According to art historian Véronique Gerard Powell, El Greco was inspired by the Italian Luigi Tansillo's (1510-68) poem "St Peter's Tears," which was originally published in Venice (1560) and became available in Spanish in 1587. Tansillo's lyrical conversation of gazes intersects with Tridentine doctrine on the balance of divine grace and human reaction in the transformational action of Justification.
In Tansillo's poetry, the stare of Jesus, raining forgiveness, is returned by Peter's, soaked in tears: "thus the fear which had lain like ice in Peter's heart and made him repress the truth, now that Christ turned His eyes on him, melted and was changed into tears.'' The beautiful blue sky over Peter's head indicates a this-worldly halo congruent with the Counter-Reformation's "earthed spirituality".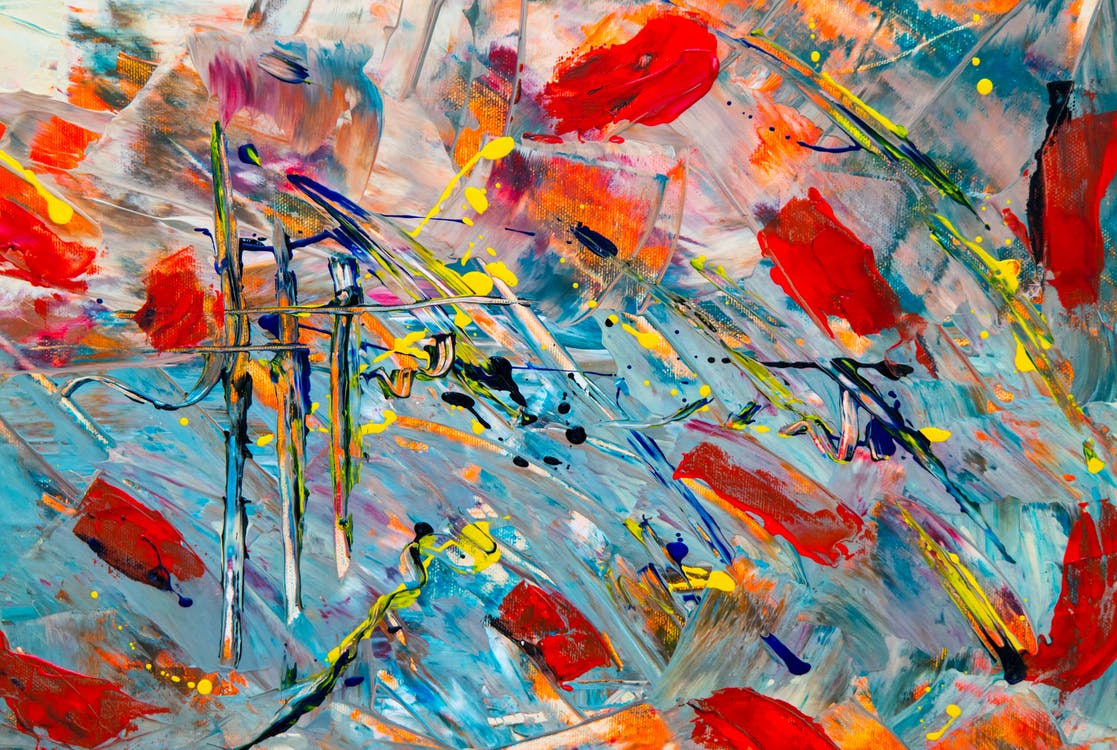 The Nativity, on the other hand, leads us deeper into contemplative experience (c.1603-05, Hospital of Our Lady of Charity, Illescas). The work is written in an unusual tondo (circular) format. The ox's head, in particular, becomes a focal point, towering prominently (lower foreground), its heightened foreshortening reflecting the work's place above an altarpiece.
Placing the animal's horn near to a dark shadow on Mary's leg provides a brief "surface reading" of a thicker blood-like line of crimson going down from their theoretical junction.
The swathing bands of Luke 2 are absent here, replaced with a single linen cloth: the winding sheet used in all four Gospel narratives of Jesus' death. Mary's pensive face says she knows what will happen to her son.
The ass sticking its nose in on the left appears to be speeding up Mary's wrapping motion by shoving her elbow forward.
The gloomy atmosphere of the image reminds us that the inclusion of ox and ass into the nativity was not a mere decoration: both foreshadow the Passion. When Jesus approached Jerusalem on Palm Sunday, the ass took him to his death. The bull, the most expensive type of Temple sacrifice, was be surpassed in value by Christ's self-offering.