Some useful Things for you
We have selected some interesting things that may be interest for you
QR code for Google reviews. Ways of using
To create QR code for link, video or image - click on button below.
GENERATE QR CODE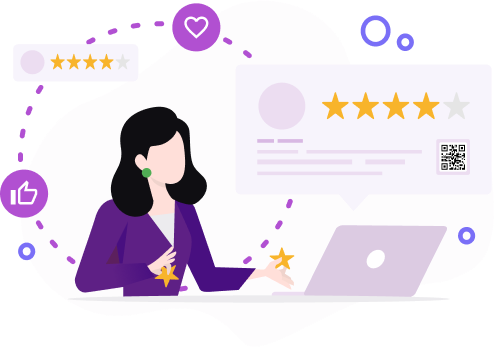 Google review is a free program, which helps business owners to take feedback from customers. Review service is becoming more and more popular among users. They are very useful for travelers, tourists or just for people who try to find a place for rest or some service.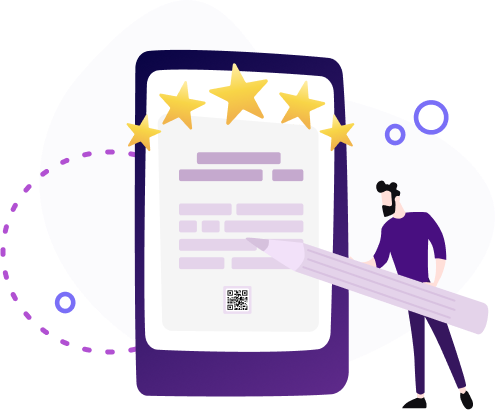 Google users can rate organization, company, shop, etc. Their marks influence people's decisions. The higher your company rating, the more people will see it.
If you want to get more reviews you can ask people about it, write it on your brochures, advertising flyers or business cards. But you must admit that this is inconvenient for the client. Indeed, to leave a review about your company, he needs to manually follow the link, which is indicated in printed form (unless of course, you use the mailing list).
In this case, Google review QR code can make the process much easier, faster and comfortable for customers. In conditions of competition on online platforms, such a move will clearly attract the attention and favor of customers.
Reasons for using Google

review QR
1. Can help you get more reviews. It's an additional reason for customers to leave reviews, because they can see that you take care of their convenience. Especially if you put Google review QR codes to printing promotion;
2. More attractive for customers. Besides, many people just don't know that they can leave reviews. QR code Google review it's a way to inform them;
3. Google review is a source with high trust credit, so it can increase the credibility of your business;
4. When choosing some service, people are looking for confirmation of its reliability. Positive reviews will help them to choose your organization;
5. It helps with ranking, increase brand trust;
6. Reviews provide important for both side feedback;
7. It gives customers more information about your service.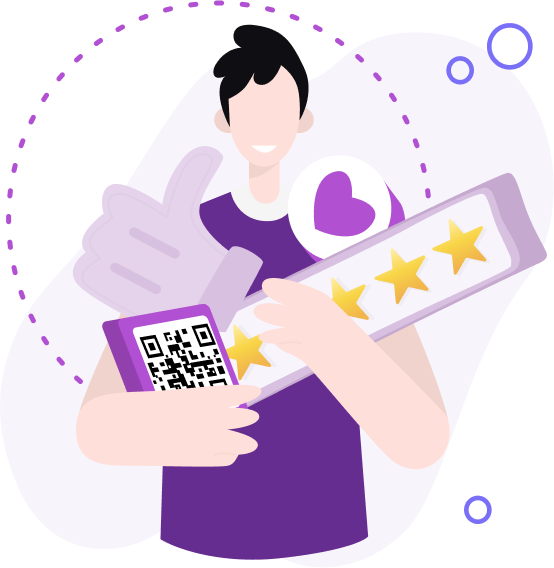 How can I create a QR code for Google review?
On our site, you can generate QR code for Google review for free. With our qr code to google review, you can get the above easily and quickly. You can share your QR codes on social networks or print.
ME-QR review service like alternative to Google Reviews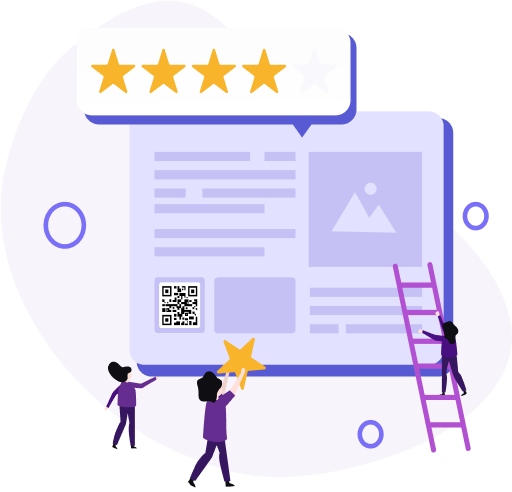 In addition to the free QR code generator for Google reviews, we have our own Review service, which will help you collect feedback on your work. By providing quality QR code feedback, you can improve your productivity. You can familiarize yourself with this function in more detail in this article.
Your customers can leave not only text messages, but also photos, video, or audio comments. We also provide you with the ability to view the statistics of reviews. You will receive a notification that the customer has left a review. So there is a possibility of quick feedback. And by adding social media buttons you will increase the number of subscribers. By adding a logo and an image preview, you will make your code bright and recognizable.
But remember, that it is not enough to just create and place your QR in some places. You need to think carefully about the strategy for placing your codes. If you are printing them, then there should be a short call to action or an explanation for what this code is. This way, customers will understand why they need to scan the code.
Here are some options for where you can place your codes:
· On menu
· In checks
· On a sign next to the cashier
· On the doors of the establishment
· On the tables of a cafe or restaurant
· In the photo frame on the wall of the establishment
· On business cards