Some useful Things for you
We have selected some interesting things that may be interest for you
Why is it necessary to automate QR codes?
To create QR code for link, video or image - click on button below.
GENERATE QR CODE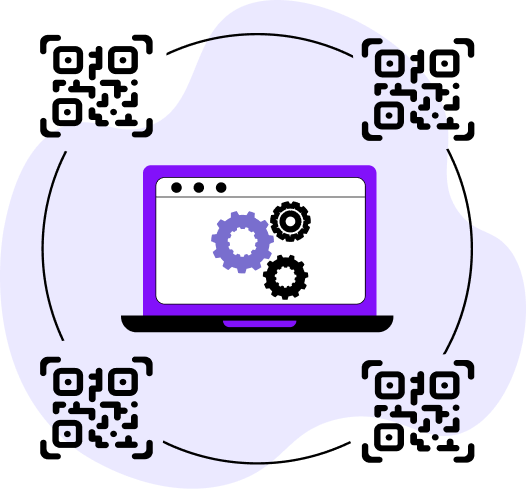 Creating a single QR code (unless it is a unique art QR code) usually takes up to several minutes. It can't be called a long process. But what if you need to create dozens, or even hundreds or thousands of identical QR codes? You can't afford such a waste of time as a business owner. What then? Hiring a person to spend hours on this chore is possible, but far from the best option. This process needs to be automated.
The need for automation
Automation is the delegation of routine processes to automated tools, which is especially relevant as you scale your business. It helps companies to:
Save time
By setting up an automation once, you won't need to spend any more time consciously performing the same type of tasks - the software will do them. This will relieve employees to perform more creative tasks.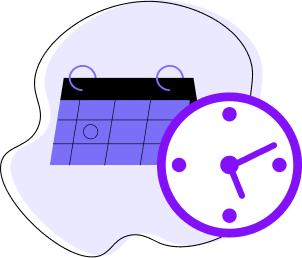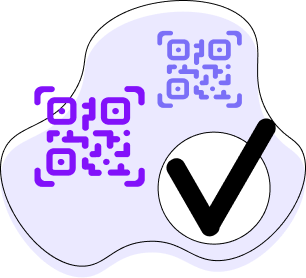 Increase the accuracy of processes
When performing routine tasks, an employee's attentiveness drops over time, which leads to errors. As an example, in our case automation will allow the creation of a huge number of QR codes of the target design with the certainty of the same settings of this design.
Cut costs
Naturally, setting up automated business processes often requires financial investments, but in the long run, these costs are more than repaid. After all, you will not have to pay for extra time for your employees.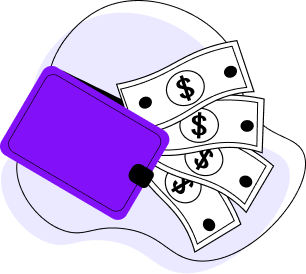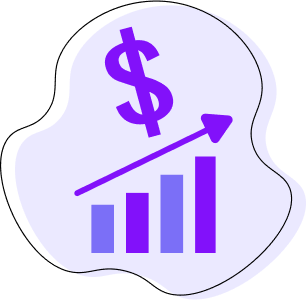 Increase profits
This partly follows from the previous point as a result of reduced costs. But, in addition, the factor of reducing the production time of automated processes leads to an increase in the ability to meet the needs of a greater number of end users.
ME-QR QR codes and Zapier integration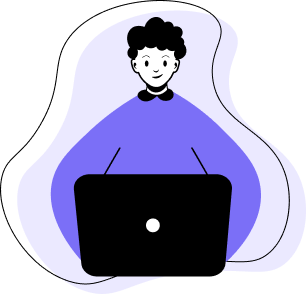 Speaking of automation, of course, you have to give specific examples of solutions. Among the market of such online services, Zapier comes first in terms of convenience, functionality, and payback for both small and large businesses in various sources.

Zapier is an online automation tool that integrates more than 5,000 business applications. These include the well-known Gmail, Google Sheets, Twitter, YouTube, MailChimp, Facebook, etc. Zapier allows you to eliminate the routine processes of manual interaction between them by creating trigger events called "Zaps". And, importantly, it doesn't require any special technical or coding knowledge to create them. For more info on Zapier, please visit zapier.com.
Recently, the ME-QR was also added to the Zapier list. This opens new horizons in the creation of bulk QR codes. For example, by combining ME-QR and Google Sheets you can automatically generate QR codes for new items in your warehouse by entering them into a table. Or, similarly, create QR codes for business cards for employees. And all without the need for manual re-entry. You can also set up an email notification when your code is scanned. The possibilities are endless.
How to configure Zapier automation for ME-QR
To start enjoying the benefits of Zapier automation, you first need to configure the interaction of the services you want to use. We'll show it using Google Sheets as an example:
Log in to your account at www.zapier.com using email or Facebook.

Open the "My Apps" tab on the left and select ME-QR QR Code.

In the appearing window, enter an email and password of your ME-QR account to give access to Zapier to the QR code generator.

Repeat the same procedure for the reciprocal application (Google Sheets).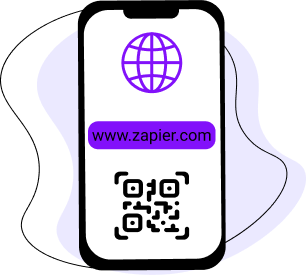 Now you are ready to pair the appropriate applications and create your Zaps. To make one, you need to: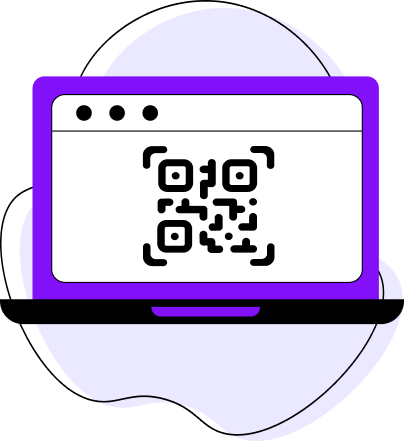 Click the "Create Zap" button.

Select the application whose event will act as a trigger. In our case, Google Sheets.

From the list of available events select the necessary one. For example, "New Spreadsheet Row" will do.

Next, you need to choose the details of the event (account, table, sheet, and rows for Google Sheets).

After testing the trigger go to the second point of the Zap.

Here from the list of applications, it is required to choose the ME-QR QR Code and the event which will happen in our free bulk QR code generator (probably the creation of code) when a trigger event from the previous points occurs.

Then it is required to select the ME-QR account and configure the details of the QR code creation (such as its design features).

If you want, you can add more than one application (or more than one action in one application) performing actions when a trigger event occurs.

Your Zap is ready! From now on, adding a new line to the specified table will automatically generate a QR code on the ME-QR.
Thus, automation in QR code creation is a very useful way to increase the productivity of the working process of your company. And if you want to keep up with your competitors (and rest assured, they probably already use the advantages of automation), we highly recommend you pay attention to our integration with Zapier!