Some useful Things for you
We have selected some interesting things that may be interest for you
QR and fashion, or is there a place for QR codes in the fashion world?...
To create QR code for link, video or image - click on button below.
GENERATE QR CODE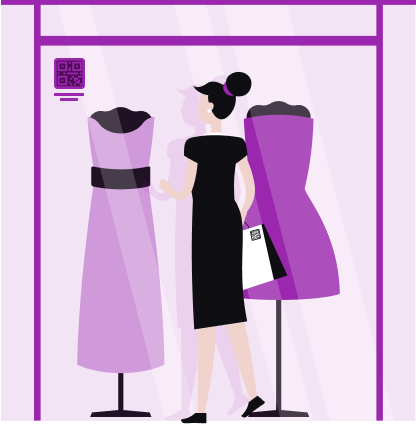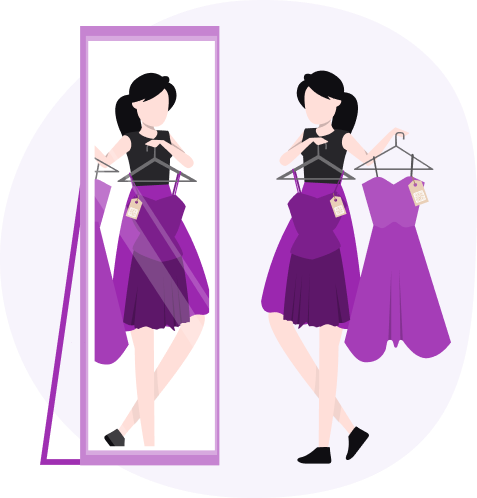 There is only one answer to this question: yes, there is. Moreover, the fashion industry can greatly benefit from QR technology use. Modern fashion is developing incredibly fast: some collections release, others become outdated, designers get recognition and after a moment they lose credibility due to influencers' opinions.
The fashion industry is full of surprises and unexpected events but one thing remains the same: brands aim to increase awareness and sales. Therefore, fashion houses and designers compete for the attention of new and loyal customers. They rely on trending marketing strategies and tools to ensure their success. QR codes fit these tasks. The QR code generator allows you to generate a code in a few seconds and opens up significant opportunities for the fashion industry.
Why do fashion brands need QR technology?
Marketing for fashion houses and designers is focused on the brand's corporate identity development, collections' uniqueness, and relationships with customers. If you create QR codes in the fashion industry, you can use them as a channel to interact with your target audience.
Thanks to their functionality, QR codes can:
- increase website traffic. A great move is to place a QR code on the item's label and encrypt the link to your website in the code. Perhaps buyers want to learn more about the brand and buy something else;
- improve the shopping experience. Try to generate a QR code using your brand's app link. So you can offer the buyer additional discounts and make a better impression;
- increase brand awareness. Whatever one may say, QR codes attract more attention than links, logos, slogans, and other elements of your corporate identity. Therefore, they work great for the benefit of company recognition;
- track statistics. If you use dynamic QR codes, you'll be able to receive detailed information about the success of your advertising campaign. For example, how many times a particular code was scanned, where it was scanned, and so on.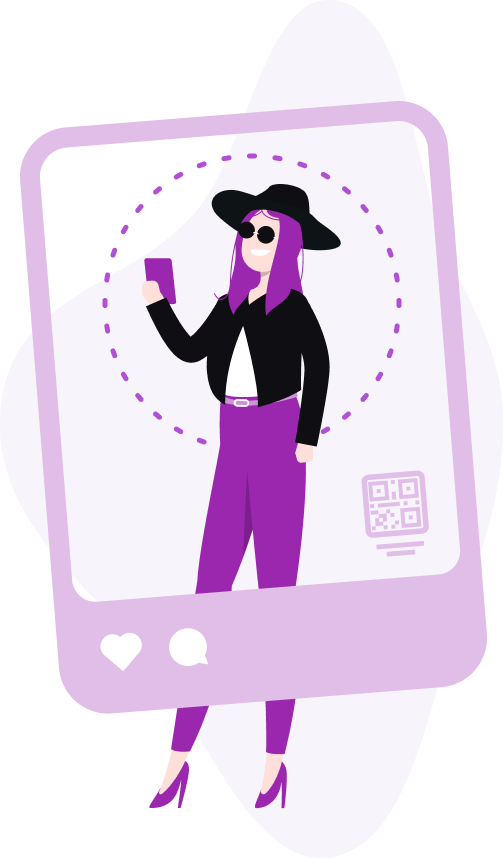 Examples of successful ideas of applying QR codes for fashion brands
As you can see, a QR code is a very functional tool for a fashion business. Here are some simple and working options on how to use it in your marketing strategy: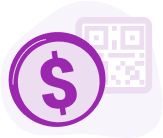 - save your advertising budget. Though there are many ways to promote online, fashion houses continue to spend huge budgets on print ads. QR codes will be a great free alternative to promote new collections and brand name;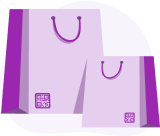 - share important information with customers. It's not possible to place a lot of information about the thing itself and your brand on tags and labels, while it's easy to generate a QR code with any text, video, or audio;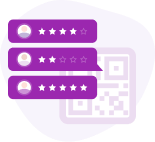 - collect reviews. Motivate your customers to leave feedback about the purchase on your website or social networks. To do this, simply create a QR code with a feedback form.
With all these advantages, the QR generator use doesn't require additional financial investments. With ME-QR service, you'll learn how to make a QR code for free and encrypt any content. Get great benefits from using QR technology today!