Some useful Things for you
We have selected some interesting things that may be interest for you
QR code for car dealers as a sales tool
To create QR code for link, video or image - click on button below.
GENERATE QR CODE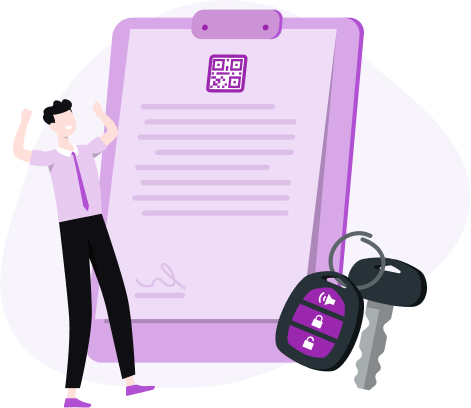 According to statistics, 95% of new cars are bought directly through official dealerships. Therefore, both the car buyer and the dealer are interested in a contract that benefits both sides. Still, the seller is responsible for creating and promoting suitable offers.
To this end, dealerships can generate QR codes of different types. Next, they only need to distribute the codes so that potential customers can see promotional offers.
How dealerships use QR codes
The success of car sales at dealerships depends entirely on the quality of advertising strategies. Of course, potential buyers are sure to study reviews on the Internet and consult with friends before making such an expensive purchase. However, it is successful and thought-out advertising campaigns that have a strong influence on the choice of the target audience.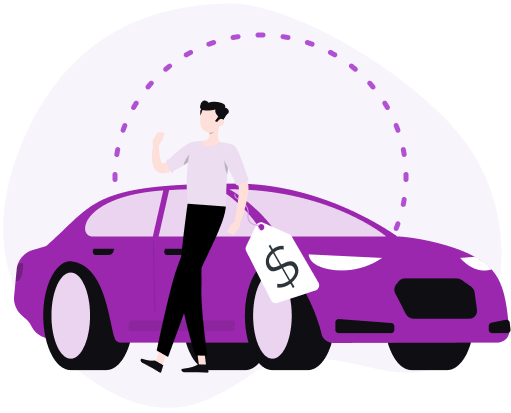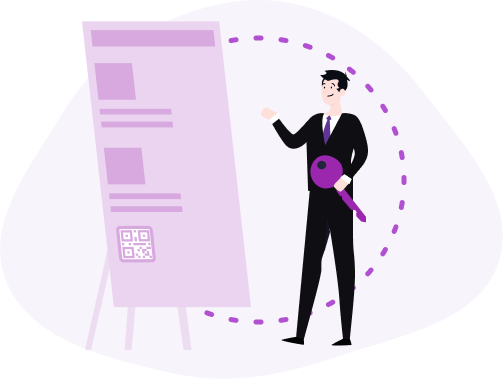 Auto dealers can rely on a QR code generator to improve sales strategies and effectively present suitable offers for customers. With this tool, you can create interactive codes for free and use them for advertising campaigns.
Consider the most popular ways to make a QR code for free and increase car sales.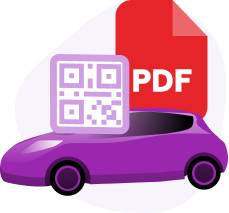 Such events impress potential buyers and show them the benefits of the latest car models, available vehicle equipment options, additional equipment packages, and more. Instead of handing out printed flyers and booklets to car show guests, it's better to encode the presentation or PDF in a QR code. So anyone can scan the car QR code and see current offers right during the event.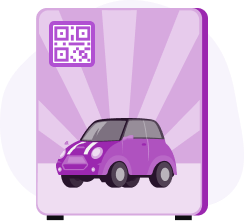 Since buying a car is more a deliberate and balanced decision than a spontaneous whim, many dealer networks develop special offers and discounts. Potential buyers will be happy to scan your QR codes on the website, social networks, and printed materials, including direct QR codes on vehicles, to receive a personal offer.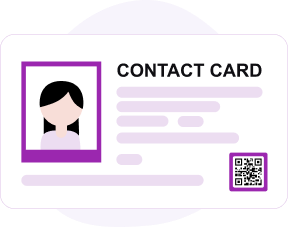 You can place a QR code for vehicles on traditional business cards or even replace them with modern vCards - business cards in electronic form. Thus, anyone can save the contacts of your dealer network or a specific representative by simply scanning a QR code through a smartphone. In addition, if your dealership accepts pre-orders for new car models, you can also create a QR code for interested customers and collect their contact information for further lead processing.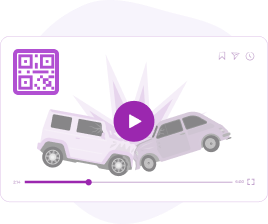 4. Collaboration with brands
Automotive companies are successfully partnering with other brands and dealerships to increase audience reach and boost the success of an advertising campaign. If you want to highlight an impressive collaboration of two or more car market participants, you can create a QR code with in-demand content, for example, add a crash test video.
5. Advertising on the Internet
You're thereby working to increase sales by driving traffic to your site. To this end, you can create several types of codes. For example, if you want to popularize your mobile application, generate a QR code for the App Store or Google Play. Another option is to add a link to the QR code that will lead directly to your site.
Feel free to use QR technology to grow your dealership. This is a multifunctional and straightforward way to interact with potential customers and increase auto sales!