Adding to your Whatsapp contact list by scanning a QR code has become a very convenient solution since all you have to do is scan the code with your device. Whatsapp QR code allows for quick interaction as it directly redirects the user to the desired information.
Why create QR code for Whatsapp?
You may create Whatsapp QR code for your own account, so that your friends or relatives can quickly add your contacts. Also, if you have Whatsapp business, making a QR code will provide customers to get in touch faster.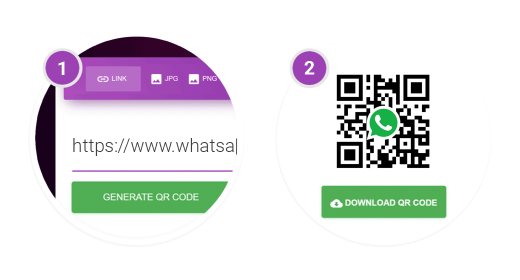 How to create QR code for Whatsapp number?
It only takes a couple of minutes to create Whatsapp QR code. Foremost, you need to find QR code maker, which will allow you to create code online and free. Afterwards you should copy the URL of your profile and generate it on any online service.
Whatsapp QR code: useful advice
Since the code is used to save time, you need to take care that the code can be easily scanned. It must have the appropriate size and shape so that the mobile device can scan this code without any problems.